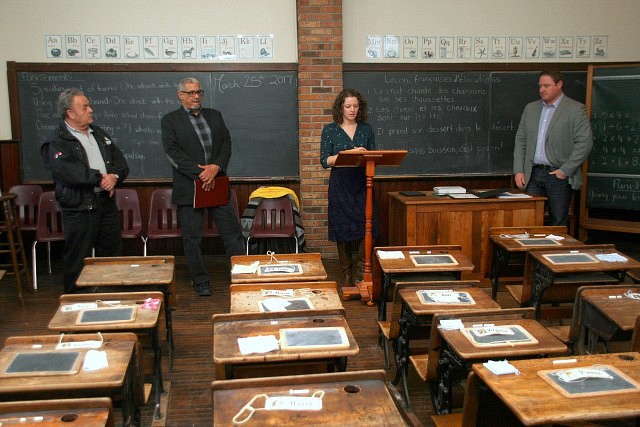 A 1907 one room school-house at the Canadian Transportation Museum & Heritage Village will be restored thanks to a Ontario150 Community Capital Program grant.
Moved to the museum in 1975, the schoolhouse was originally located on Highway #20 (formally Highway #18). One of many identical one-room schoolhouses located throughout the county, the building would have had up to 50 students enrolled (grades one through eight), administered by one teacher for all students.
Currently, the building is used primarily for the museum's "Pioneers for a Day" curriculum based education program. This program sees approximately 2,500 students each year.
"We are honoured to receive this grant and the impact it will have for our organization is extensive," said Harry Bergman, Chairman of the Museum, "Our education and interpretive programs are fundamental to our museum and we are thrilled this restoration will be completed in time for our fall education programs."