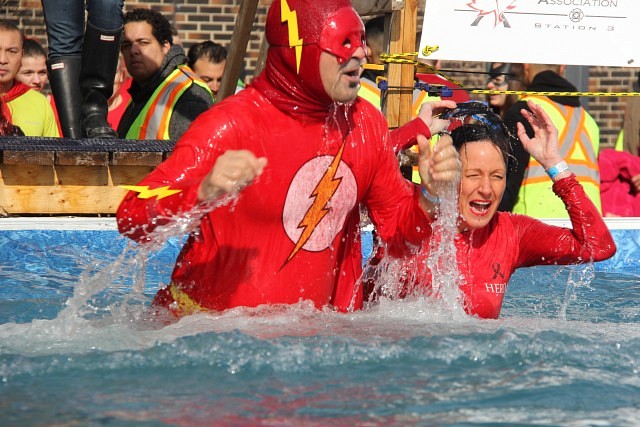 The annual Polar Plunge took place at St. Clair College this week, with the general public bracing the cold Saturday.
Plungers raised funds before jumping, which goes towards the Law Enforcement Torch Run initiative benefiting Special Olympics Ontario (SOO). Judges rated the teams and individuals who jumped, with many groups showing support in costumes.
This year, Windsor's plungers are looking to surpass the $48, 500 that was raised last year.