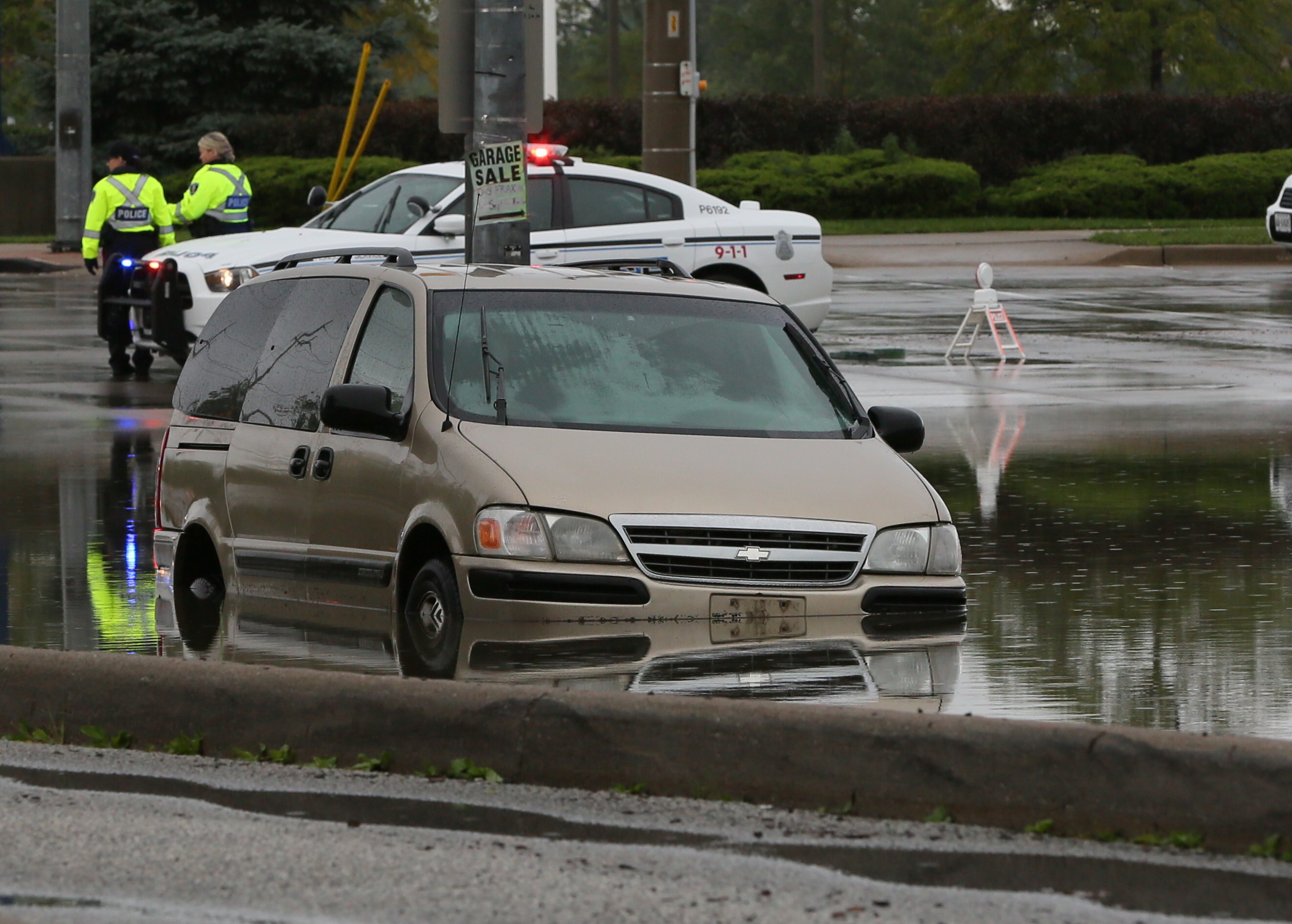 Last updated: Sunday October 2nd, 12:44pm
If you were one of many drivers who braved seriously flooded roads in Tecumseh on Thursday, and happen to have lost a licence plate or two, the OPP may have your missing plate.
Over 100 licence plates were turned in at the OPP detachment in Tecumseh after having been located in the area of Lesperance Road.
OPP officials say the plates appear to have become dislodged from the front of vehicles navigating through flood waters.
The OPP are advising those who are missing a licence plate to visit the Tecumseh Detachment on Lesperance road to retrieve them.