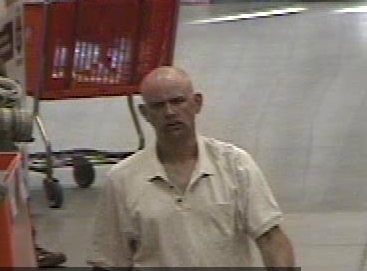 Last updated: Wednesday August 31st, 6:18pm
Windsor Police have identified a suspect wanted in a theft from the Home Depot located in the 1900 block of Division Road.
Police say that on August 6th, 2016 the suspect was allegedly observed driving an older model pick-up truck up to a display utility trailer, attaching it to his vehicle and driving off.
Police released his photo Wednesday afternoon, and reported at 6:16pm he had been identified.