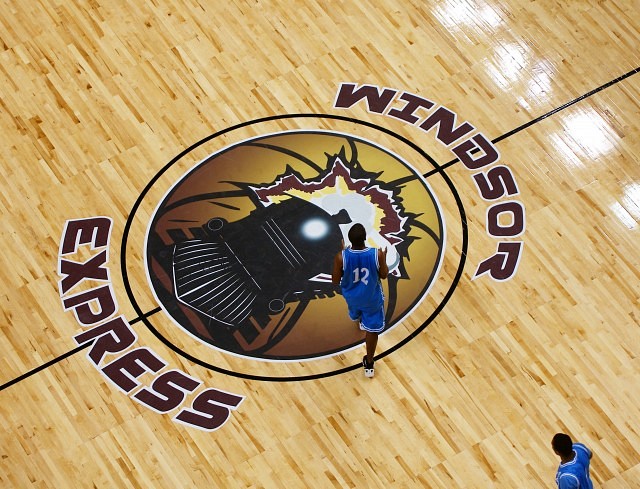 The Windsor Express could only stave off elimination for so long.For the past three seasons, the Express have been a dominant force in the NBL, powering through the toughest teams and earning two championships. In 2016, a new champion will be crowned. The London Lightning were not going to let history repeat itself. From the beginning, they knew the stakes, and grasped the opportunity that was in front of them. As the WFCU Centre emptied, the Lightning were walking off the court with a 107-88 victory, to advance to the NBL Finals.
Like he'd done so often, Brandon Robinson led the team with 33 points. Tony Bennett added 15 points.
Sitting in a do-or-die position, Windsor needed to make things happen. Knowing this, London was ready offensively to eliminate the defending NBL Champions. Most of the Express' offense came by driving the net for some swift layups. The Lightning countered at the other end of the court with some three-pointers. Windsor caught up with it's own flurry of points, and closed the gap just a little bit before the opening quarter ended. The team was down by just four.
Both teams fought tooth and nail for their points, mainly three-pointers. Neither could really get ahead, though, as they matched each other with the shots from the outside. London seemed to have the advantage and pulled ahead by ten points. Despite the deficit, the Express managed to come within four. The quarter's highlight came from Tony Bennett as he sank a long three-point basket as the shot clock hit zero. The Lightning responded with one of their own to take the crowd out of it. At the half, Windsor trailed 51-45.
With possibly one half remaining in their season, the Express found themselves down by 11 early in the third quarter. Windsor tried to muster something positive, but not much was going its way. London came out a lot stronger in the quarter and slowly tore Windsor apart. With a determined chin, the Lightning were heading into the final quarter with a commanding 15-point lead.
Again, the Express tried and tried to inch closer. Brandon robinson made back-to-back three-point baskets, but it was not enough against a tough London team. The Lightning fired back with their own three-pointer shots, and constant offense. Windsor clawed to within 11 once again, but that's the closest the team would get. London's statement came with 1:22 to play after a thunderous alley-oop dunk put the visitors up by 20. Windsor accepted defeat and simply let the time run out. After three solid years of basketball, the Express failed to move on to the Finals by falling 107-88 to the London Lightning.
The crowd applauded their team at the end of the night as the Windsor Express walked off the court for the last time this season.