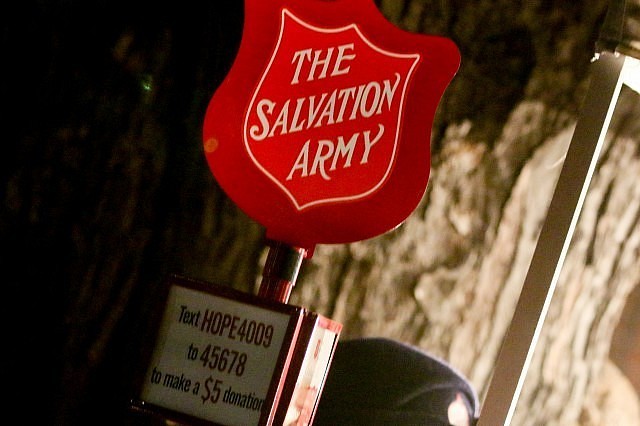 The Salvation Army's annual Christmas Kettle Campaign is in full swing in Windsor but with just 15 days left is falling short of its target.
Officials say that with an increase in demand for services, The Salvation Army's goal for the campaign is $260,000 but to-date the amount raised is over $10,000 below the same period last year.
"During these tough economic times, more people than ever are turning to The Salvation Army", says Perron Goodyear, Public Relations & Development Representative. "The Christmas Kettle Campaign provides much needed resources for us to provide hope and dignity to those in our community who need it most.
There are three ways to give:
Donations gratefully accepted at 18 Kettle locations around Windsor.
Visit www.FilltheKettle.com to make a secure on-line donation.
Phone donations can be made by calling 1-800-SAL-ARMY (1-800-725-2769).
In addition, the Christmas Kettle Campaignis also still in need of volunteers. Volunteers are needed to stand by the kettle to greet shoppers with a smiling face and accept donations.
Volunteering has never been easier. Anyone interested in volunteering is encouraged to sign-up using the on-line system at www.WindsorChristmasKettles.ca. This system will allow volunteers to register on-line, pick their preferred location and shift, and will even send them reminders. Those who would prefer not to use this new system can still call the Kettle Hotline at 519-971-5878 or email kettles@salvationarmywindsor.ca.