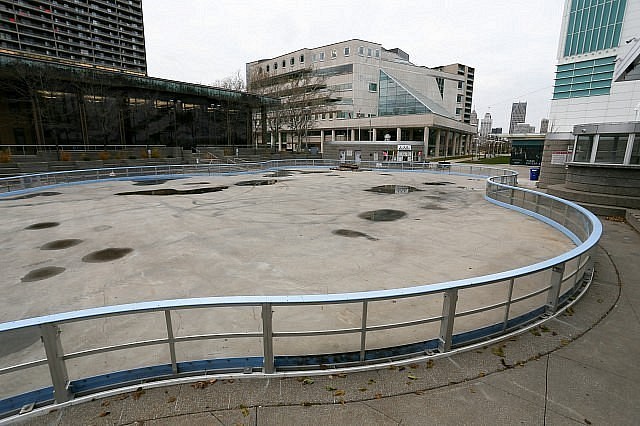 Fake ice won't be coming to Charles Clark Square after all.
At the end of Monday nights City Council meeting, Mayor Drew Dilkens said that the Director of Parks has informed him that the synthetic ice that has been in storage no longer fits together and will not lay flat. In addition, the boards that the city has for the rink do not fit the synthetic ice shape.
Mayor Dilkens has asked the parks department to come back at the next council meeting with options for the rink.