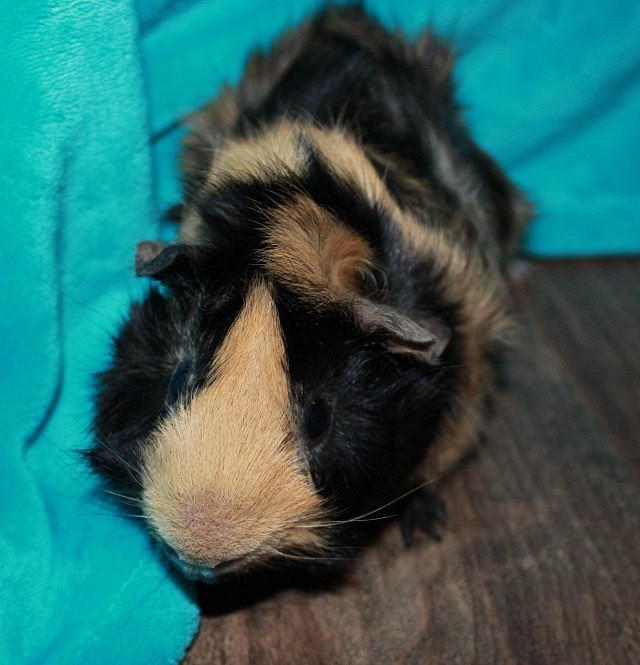 Written by Tiny Paws Small Animal Rescue:
We would like to introduce Fred, a single male guinea pig who is looking for a patient home that will help him overcome his fears.

He is a little on the timid side but easy to hold. Socializing Fred will help with his nervousness. He lived with other male guinea pigs, but he did not enjoy their company so we are suggesting a single life for him.

He is a true beauty with his long, multicoloured fur. Once he gets comfortable new owners, they can enjoy brushing him, as well as cuddling with him.

He is currently at PET VALU RIVERSIDE, located on Wyandotte Street East. Please let us know if you would like to arrange a meeting with him.
Visit the Tiny Paws Small Animal Rescue website to find more information on how to adopt a pet!