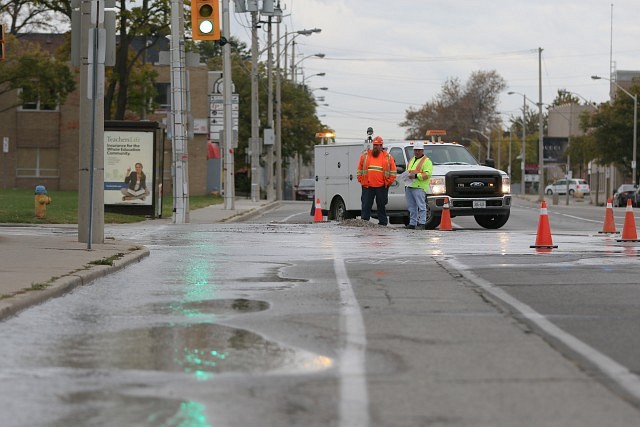 Last updated: Sunday October 18th, 5:28pm
A water main break in downtown Windsor had a busy intersection shut down Sunday.
Police closed Crawford Avenue at University Avenue West after a water main broke, early Sunday morning.
Enwin Crews spent most of the day working to repair the broken water main.