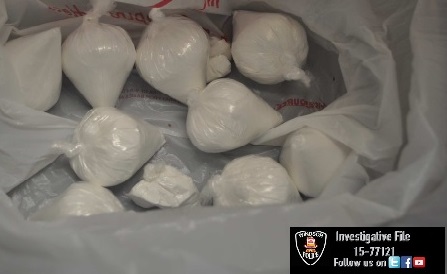 A 26-year-old male is facing several charges after a drug investigation.
Police say that on Thursday October 29th, 2015 the Windsor Police Drug and Gun Enforcement Unit executed a warrant at an apartment located in the 1400 block of Riverside Drive West. The male was located in the residence and placed under arrest.
Officers searched the apartment and located a large quantity of drugs including 1231.7 grams of cocaine, 17.2 grams of crack cocaine, 2.9 grams of heroin, 2.1 grams of cannabis marihuana and $855 in cash. Total value of drugs seized is $126,071.
Ismail Ismail, a 26-year-old male is charged with possession of cocaine for trafficking, possession of heroin for trafficking, possession of crack cocaine, and possession of marihuana.