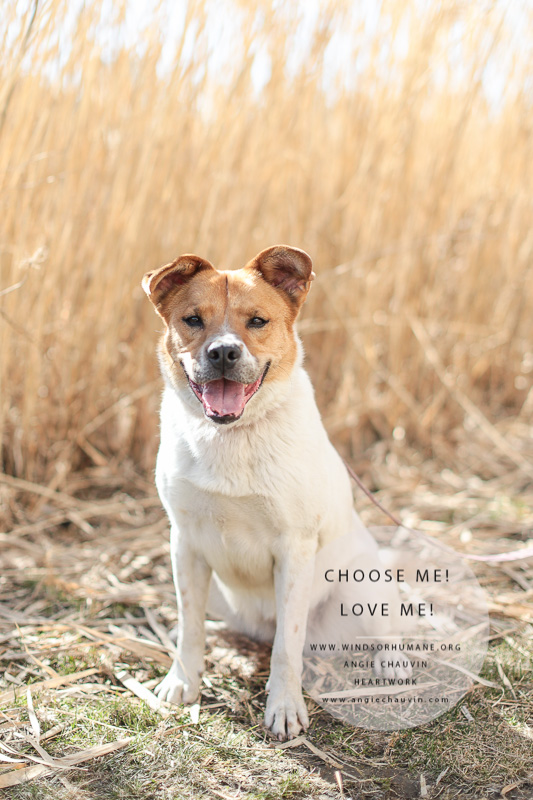 Written by the Windsor-Essex Humane Society:
Pebbles is 6 years old, and is a Chow Chow/Boxer mix.

Pebbles is sweet and loving, and such a pretty girl. She loves squeaky toys, and will enjoy playing with her family, as well as other dogs. Pebbles really loves affection, and of course, treats!
Visit the Humane Society's website to find more information on how to adopt a pet!