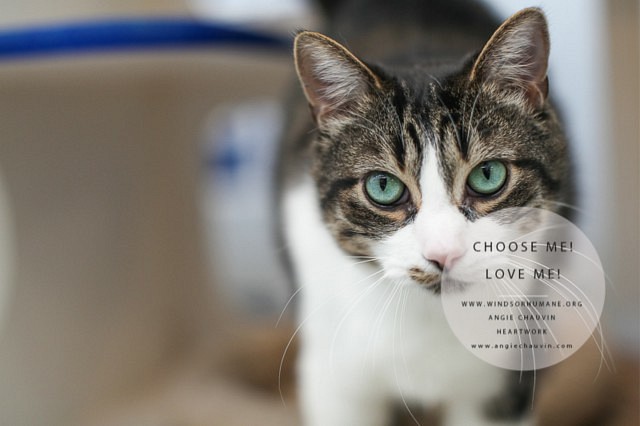 Written by the Windsor-Essex Humane Society:
Hi, I'm Seamus and I'm about 5 years old. I was found by some nice ladies who were worried about me roaming around outside, and brought me here to find a home. I'm the life of the party, if you want some laughs and entertainment, I am the cat for you.
Visit the Humane Society's website to find more information on how to adopt a pet!