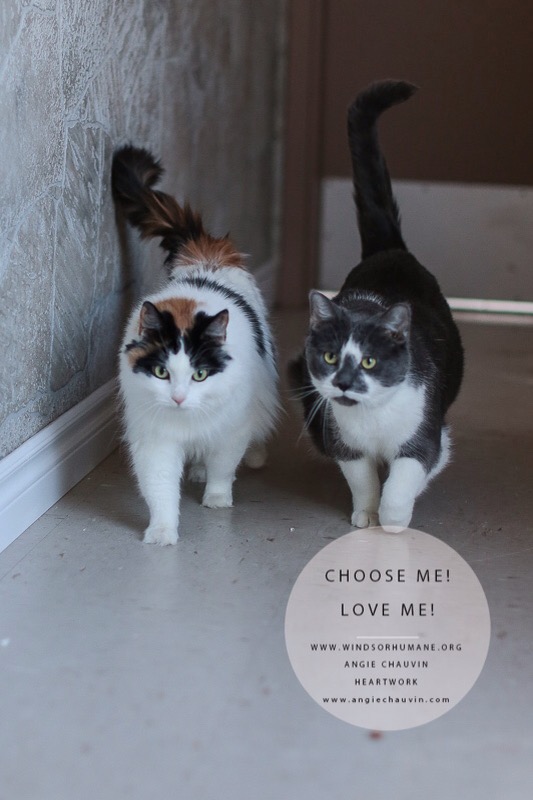 Written by the Windsor-Essex Humane Society:
Jinion and her sister Cammy are a sweet and loving pair of kitties who are almost seven years old. They are very fond of one another, and must go home together. Cammy & Jinion might seem a bit shy at first, but they warm up quickly and love to cuddle. If you're looking for two great cats, visit Cammy & Jinion today!
Visit the Humane Society's website to find more information on how to adopt a pet!