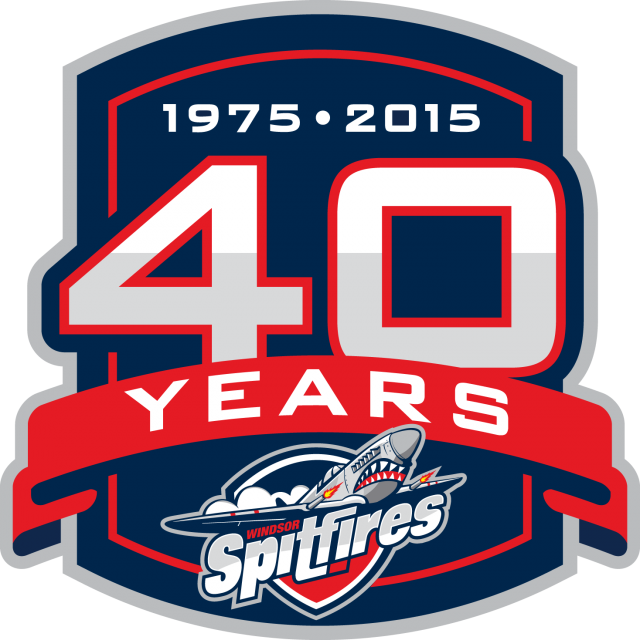 Shades of last Sunday must have been in Windsor's mind following Thursday's game. A strong start vanished, and quickly turned into a disaster. The Spitfires gave up four third period goals and watched the London Knights rally to win 5-2 inside the WFCU Centre.
Windsor was without Trevor Murphy, who served his first of a four-game suspension for an incident in the game against Sarnia. Meanwhile, Slater Doggett returned to the lineup at a timely date.
The organization and staff also revealed an incredible light projection display that is sure to attract the eyes of fans of all ages.
The Spitfires were undoubtedly the speedier team at the beginning of the game. They were flying fast at both ends, and had a 10-1 shot advantage before the midway point of the first period. They also came up with two glorious breakaway chances, but couldn't beat Tyler Parsons. Unfortunately for Windsor, London would get the opening goal. Max Domi's shot rebounded off Alex Fotinos and straight to Christian Dvorak. He easily put the puck in to give the Knights the lead. The Spits weren't about to sit back, though. They returned with the same power. Their efforts led them to an equalizing goal from Daniil Vertiy. A faceoff win from Sam Povorozniouk to Vertiy, and a swift wrist-shot, made it a 1-1 game before the end of the first.
The London coach opted to begin the second period with his other goaltender, Michael Giugovas. He was tested early by the Spitfires, who were awarded a couple of powerplays. Although they couldn't produce a goal on the first man-advantage, they did on the second. Hard work from Povorozniouk put the Spits up 2-1. The forward managed to barely keep the puck inside the zone before connecting on a give-and-go. Giugovaz made the initial stop, but Hayden McCool was there for the rebound. It was the momentum shift Windsor needed against the tough London team.
Nothing could prepare the Spitfires for what would become of the third period. The game was heavily in their favour, but the Knights turned it around instantaneously. Starting the comeback was Josh Sterk, who scored off a huge rebound. Minutes later, Domi set up Victor Mete for the eventual game-winner. Mete dove to tap in a short, cross-ice pass before Fotinos could make it across. Mete made things even more difficult for Windsor when he fired a shot through traffic to the top corner. The Spitfires managed to hit a post, but that's as close as they would come. The Knights capped off the scoring with an empty-net goal to win 5-2 over the Spits.
Windsor travels to Plymouth Friday night, and return to the WFCU Centre Sunday afternoon to play the Belleville Bulls at 2:05pm.