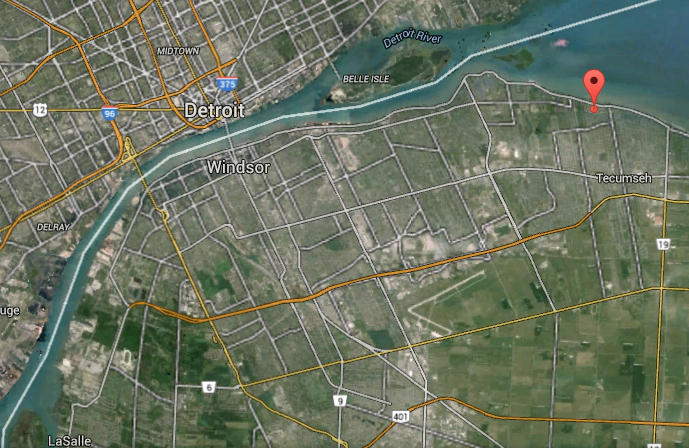 It was déja-vu all over again for the Windsor Spitfires. Like Thursday, the Spits were down a substantial amount before the end of the first. The London Knights scored 4 first period goals, and Tyler Parsons stopped 41 of 43 shots. Windsor fell hard to London Saturday night by a score of 8-2 at the WFCU Centre.
Windsor was matching up to London in the early stages of the game, but the Knights soon took over. London's special teams scored three of the period's four goals, two of them being by breakaway. Starting the scoring for the visiting Knights was Mitchell Marner. With the Spitfires down a man, Matt Rupert found Marner sneaking in. he tapped the puck into the open side and put London up 1-0. Marner struck again later while shorthanded. He was quicker than the Spits defenders, grabbed the puck and beat Brandan Johnston with a forehand-backhand deke. Just over two minutes later, London scored another powerplay goal. Marner returned the favour to captain Max Domi by sending a pass across. The one-timer goal gave London a 3-0 lead. Closing out the scoring for the first period was Domi again after Victor Mete sent him on a breakaway. The Knights star bested the rookie goaltender as London was ahead 4-0 over Windsor at the end of the first.
Following the first period's onslaught, the London Knights were unrelenting. They hit a post early, but they wouldn't miss on the next opportunity. Tyler Nother shot the puck into traffic, allowing Owen MacDonald to tip the puck into the net. Later, nifty moves by Christian Dvorak set up Aaron Berisha for the goal on the open net.
Down 6-0, coach Bob Boughner decided to switch goalies, bringing in Alex Fotinos.
The change may have sparked the Spits a little as Hayden McCool slapped a rebound from a tough angle past Tyler Parsons. Though the score was greatly favouring London, the Spits outshot the Knights 17-8. However, Windsor was in a five-goal deficit, losing 6-1 after two periods.
Expectedly, the tensions were high in the beginning of the third. The two rivals got into a few heated scrums. Soon though, the Knights increased their lead once more. Marner redirected Domi's slap-pass for his third of the night. Tempers flared again before long as the teams exchanged chances at each end. Unfortunately for Windsor, its opportunities were getting snubbed by Parsons – and London added another goal. MacDonald beat Fotinos low-blocker side to go up 8-1. Windsor was able to squeeze one more past Parsons. Liam Murray scored his first of the year with a wrist-shot that beat the screened goaltender. Windsor lost a one-sided bout 8-2.
The Spits are back at the WFCU Centre Friday, November 28th at 7:05pm to take on the Plymouth Whalers.