Hello time traveller!

This article is 1285 days old.

The information listed below is likely outdated and has been preserved for achival purposes.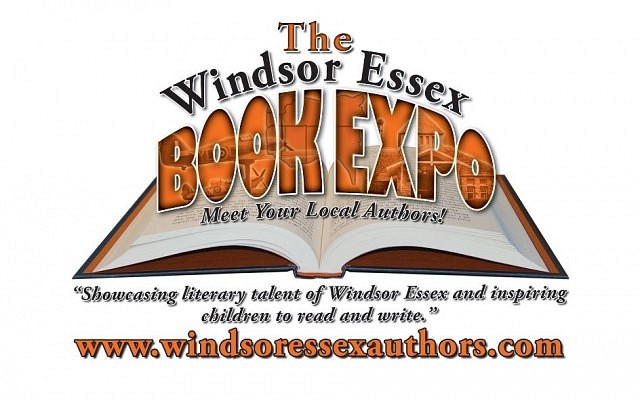 The Windsor Essex Book Expo will be showcasing over 50 local authors on November 23rd at the St. Clair College Centre for the Arts.
Local author Kit McCaan has been writing motivational non-fiction since 2011. He started the Windsor Essex Book Expo in 2012 to help showcase the local literary talent the Windsor-Essex region has to offer.
"There was no event for local authors and I know how hard it is to get any exposure as an author, so I figured if we did a big event people would come and also be inspired by the fact that we have over 300 local authors," said McCaan. "I wanted to help inspire others to write and also inspire children to read and write."
Introducing the joy of reading and writing to children is a big part of the Windsor Essex Book Expo. There are plenty of activities for children planned, including readings by local children's writers, including Linda Flay and Cynthia Stella Peters, and Santa is coming for a visit. Youth motivational speaker Ashley Bergeron of Ashley's HERO will be giving presentations on mental wellness and how she overcame her own personal struggles. There will also be face painting and crafts all throughout the day.
The Book Expo aims to please the whole family, with many local authors writing adult fiction, non-fiction, and young adult fiction. Attendees will be able to meet local authors, purchase books, and learn more about the writing and publishing community that Windsor-Essex has to offer.
Cynthia Stella Peters, author of the "Life with Darius" children's series and an adult memoir "2am Smoke", has attended the Windsor Essex Book Expo in previous years and looks forward to returning this year.
"It really opened up the doors to meet fellow authors and share our stories of our struggles to get our stories out there," said Peters. "Most of us are self-published, so it has been interesting to exchange contacts with each other and help one another. Many think we are in competition with each other, but it's really not like that."
Linda Flay, author of the children's book "Abimbaboomba", is also a returning author.
"The Windsor Essex Author's Group consists of so many talented and phenomenal people from our community," said Flay. "It's so nice to see so many welcoming, friendly and talented people in one room that share the same passion and desire to pursue their own dreams and inspire others to do the same."
This year's Book Expo will be helping out several local charities. Visitors to the Windsor Essex Book Expo are asked to make a donation, in lieu of paying a set admission, with all proceeds being donated to the United Way, Hospice, W.E. Care for Kids, Raise-a-Reader, and Voices Against Poverty.
The Windsor Essex Book Expo will be taking place on Sunday, November 23rd at the St. Clair College Centre for the Arts at 201 Riverside Drive West from 10am – 5pm. For more information you can check out the Windsor Essex Book Expo webpage and their Facebook page.