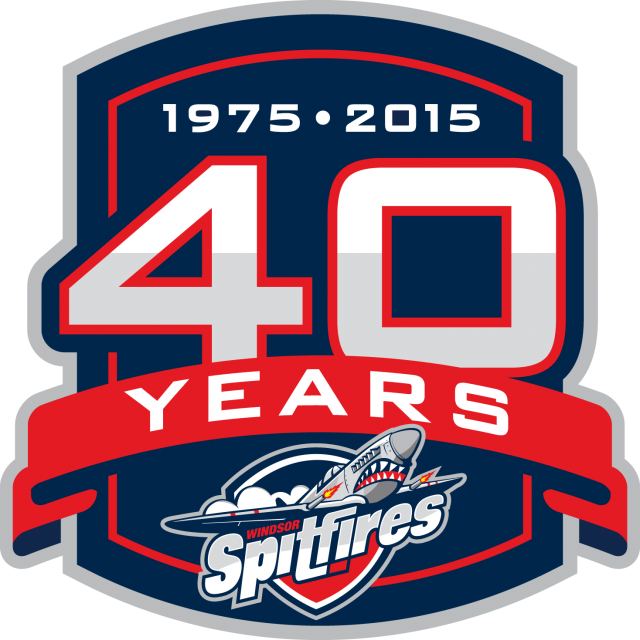 On a night when the Windsor community honoured the Spitfires of the past, the Spitfires of the present were making things happen on the ice. Josh Ho-Sang had 4 assists and Alex Fotinos stopped 38 shots as Windsor defeated the Kingston Frontenacs 4-3 at the WFCU Centre Thursday night.
The win marked the first time this season that the Spits have won back-to-back games.
Windsor was up and ready from the get-go. The Spitfires were fired up and began to put pressure on Kingston early. Trevor Murphy came close numerous times in a short span. After hitting the post with a wrist-shot, he hit his mark. Josh Ho-Sang skated to the blue line and dropped a pass back to the defensive sniper. With plenty of time and space, his fired a slapshot past everybody and into the back of the net as the Spits took an early 1-0 lead. The Frontenacs responded soon enough though. Behind the Windsor net, Andrew Burns was crunched and the loose puck was picked up by Kingston. Juho Lammikko threw it out front to Conor McGlynn and the Frontenacs evened the game at 1. And that's how the first period would finish.
The second period was scoreless but both teams each had their opportunities. Alex Fotinos made big, timely saves for Windsor. At the other end, Lucas Perissini also had a few good saves as the Spits came close to taking the lead.
With one period to go, the Spitfires were pressing hard for the tie-breaker goal. A little bit of offense down low gave Windsor what it wanted. Ryan Moore, while skating through the crease, redirected Jalen Chatfield's slap-pass behind Perissini. Kingston was on fire trying to score the tying goal. Nearly 6 minutes later, the Frontenacs did just that. Ted Nichol forced a turnover in the Windsor zone and Corey Pawley sent a pass to the front of the net. Robert Polesello grabbed the puck, spun around and slid it past Fotinos. From the tying goal, the momentum shifted and it was all Kingston action. It was a temporary shift as the Frontenacs took a penalty. And the Spits would capitalize. Ho-Sang's toe-drag pass to Cristiano DiGiacinto put the Spitfires up once more. Kingston came close to the tying goal, but Ho-Sang's heroics came into action. He sprang Sam Povorozniouk onto a breakaway and the veteran made no mistake of putting his team ahead by 2 late in the third. Time was ticking away on the Frontenacs as they pulled their goalie for the extra attacker. They were able to come within one with 13 seconds left as Spencer Watson fired the puck into the open net. Time ran out for the visitors though, and the Spitfires skated away with a 4-3 victory over Kingston.
Windsor is back on home ice Saturday, November 1st against the London Knights at 7:05pm.