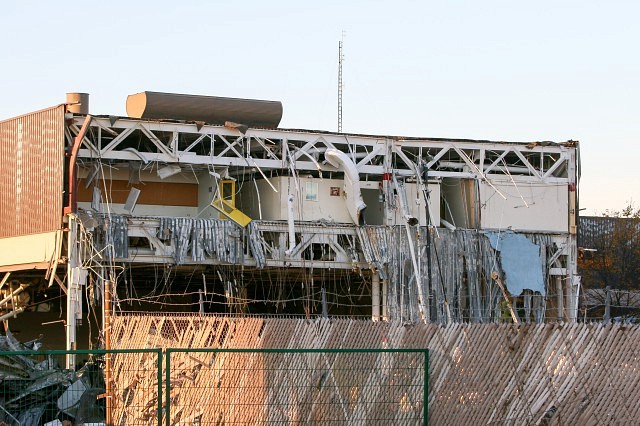 Demolition work has started at the old General Motors Plant in South Walkerville.
The plant, wedged between Walker Road and Kildare Avenue, was sold in mid-June to a developer from Chatham.
GM closed the facility in 2010.
Demolition is currently taking place along the south face of the plant from Munsee Street and is progressing northward.
Plans for the site include mixed industrial and commercial use and developers are looking to attract tenants.