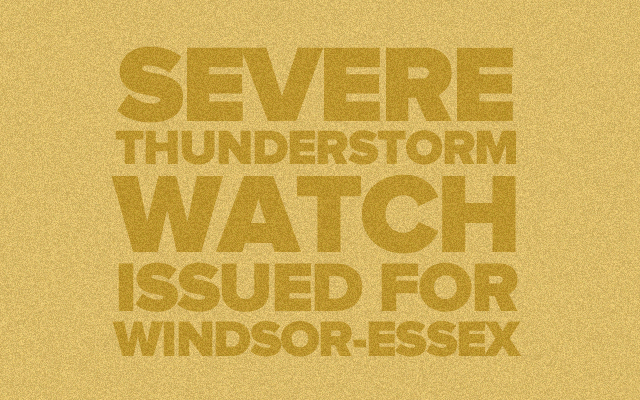 Environment Canada has issued a severe thunderstorm watch.
A line of thunderstorms moving eastward across Lower Michigan and Lake Huron is expected to affect regions from the Bruce Peninsula southwestward to Windsor between about 6pm and 8pm.
Some of these thunderstorms may be severe, with strong winds, torrential rainfall and hail.