One week after a tornado touched down in South Windsor, and another in Harrow, the city and county were again hit by a violent thunderstorm with strong winds that toppled trees and power lines.
Several readers reported seeing what they believed were funnel clouds.
One man was rushed to hospital after being hit by a falling tree in Downtown Windsor.
Windsor airport recorded a wind gust of 35km/h during the storm.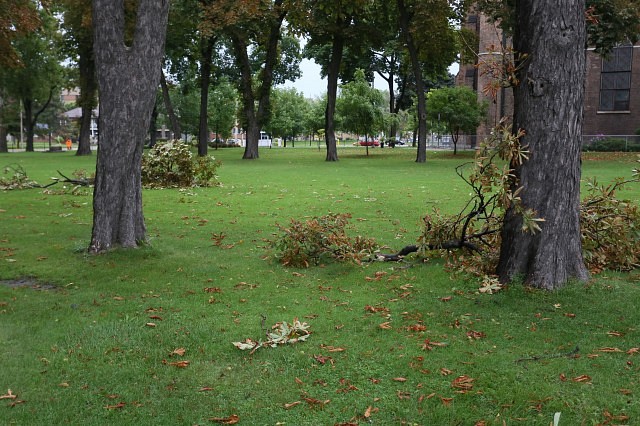 On Henry Ford Centre Drive. @TheWindsorStar @windsoriteDOTca pic.twitter.com/Fh1MzAht8V

— AngelaH (@TheLoneWolf_17) August 26, 2014
On Henry Ford Centre Drive. @TheWindsorStar @windsoriteDOTca pic.twitter.com/x7bJWd7ijx

— AngelaH (@TheLoneWolf_17) August 26, 2014
storm clouds ! ☁️⚡️☔️ @CTVWindsor @CBCWindsor @windsoriteDOTca pic.twitter.com/RNVny94Ca0

— reese bell (@reesebell17) August 26, 2014