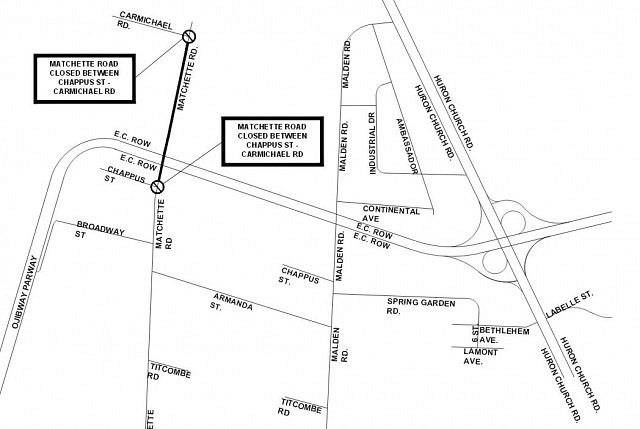 A portion of Matchette Road between Chappus Street and Carmichael Road will be closed from Friday, August 8th at approximately 10pm until Sunday, August 10th at approximately 11:59pm.
The temporary closure is necessary to erect girders on Bridge 2 (Matchette Road).
During these closures, the Parkway says that no official detour route will be in effect.