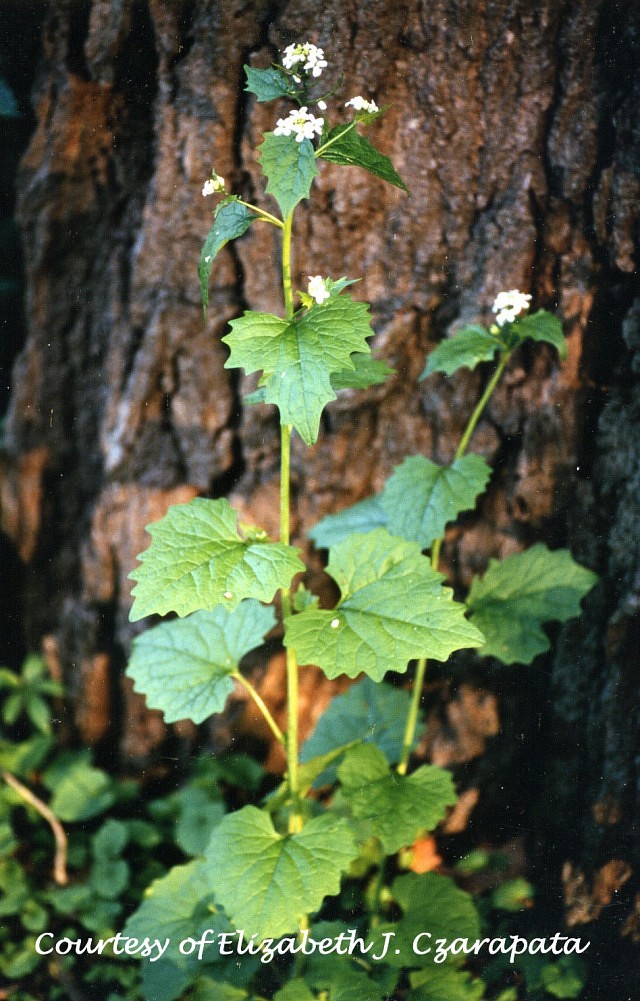 Garlic mustard is an invasive plant species that, despite its pleasant garlicky smell, is devastating for our native forest understory species, according to ERCA.
Garlic mustard is the "purple loosestrife" of woodlands and fencerows, competing with native wildflowers that also flower in the spring by stealing light, moisture, nutrients, soil and space. Wildlife and insects that depend on these early plants for food soon disappear. What's worse, garlic mustard has been found to excrete a toxin into the soil that negatively impacts mature trees of our forests.
The Friends of Cedar, Mill, and Wigle Creeks, in partnership with the Essex Region Conservation Authority is inviting the community to participate in their annual spring Garlic Mustard Pull at Camp Cedarwin on Sunday, May 11th, from 1pm to 4pm, rain or shine.
Enter Camp Cedarwin from the Sawmill entrance, off of County Road 20, just west of County road 23/Arner Townline. High school students are able to receive community service hours. Refreshments will be available for all volunteers. Boots, long sleeves and long pants are recommended.
The Friends of Cedar, Mill, and Wigle Creeks have been pulling invasive garlic mustard since 2005. "Over the years we have seen a dramatic decrease in the amount of garlic mustard and an increase in the amount of beautiful native understory wildflowers such as mayapple, jack-in-the-pulpit, trout lily, and trillium," said Caroline Biribauer, Outreach Coordinator. "At Camp Cedarwin, we are winning the battle against this forest invader, thanks to community volunteers."
For more information about this event you can contact Caroline at 519-776-5209 x245, cbiribauer@erca.org.