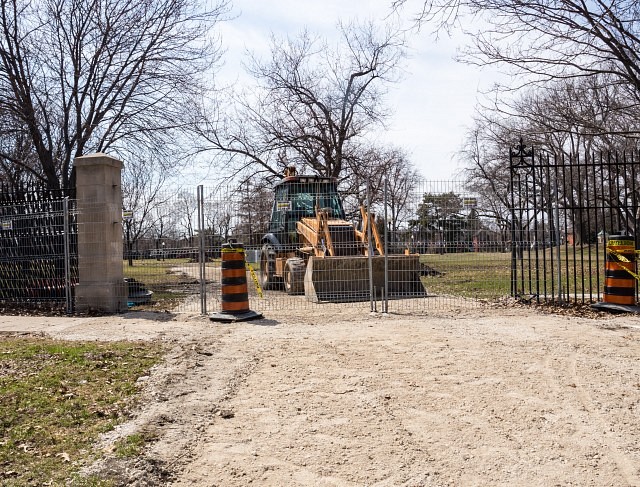 Construction resumed last week to complete the installation of new drainage and new wider pathways in Windsor's Willistead Park.
The new ten-foot-wide paved asphalt path system was approved by City Council on March 17th.
It is expected the majority of the work should be completed by the end of May.