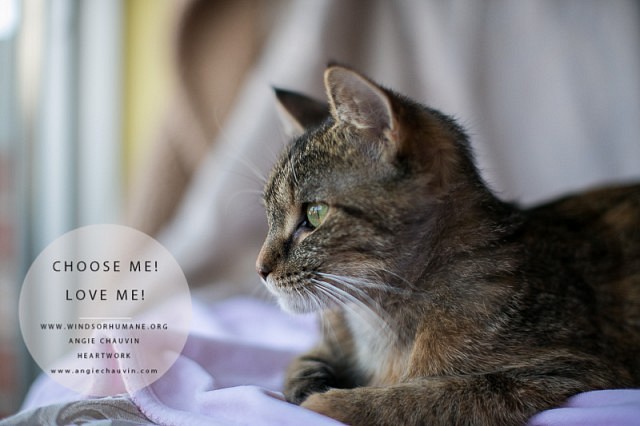 Written by the Windsor-Essex Humane Society:
One year old Sam is a social and sweet cat who's just looking for some affection. She loves rolling onto her back for some great belly rubs and enjoys playing with toys. Curious and outgoing, Sam is the kind of cat who really likes to help out. She'll be everywhere you need her. Visit this lovely cat today!
Visit the Humane Society's website to find more information on how to adopt a pet!