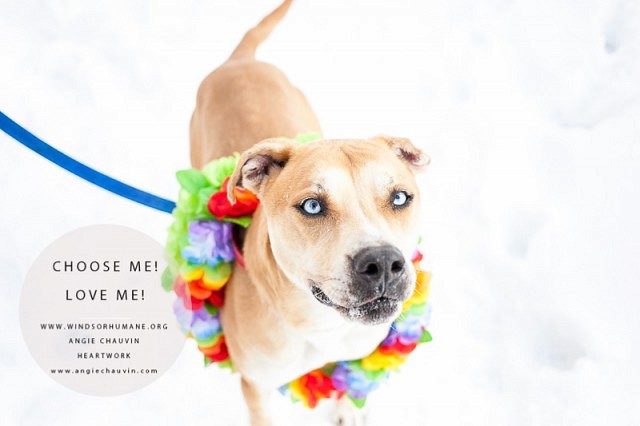 Written by the Windsor-Essex Humane Society:
Seven year old Wrangler is a sweet and playful dog. He's great with children and other dogs and enjoys going to the dog park. Wrangler likes to keep himself busy with his toys and also likes to play with his people. If you're looking for a playful dog, visit Wrangler today.
Visit the Humane Society's website to find more information on how to adopt a pet!