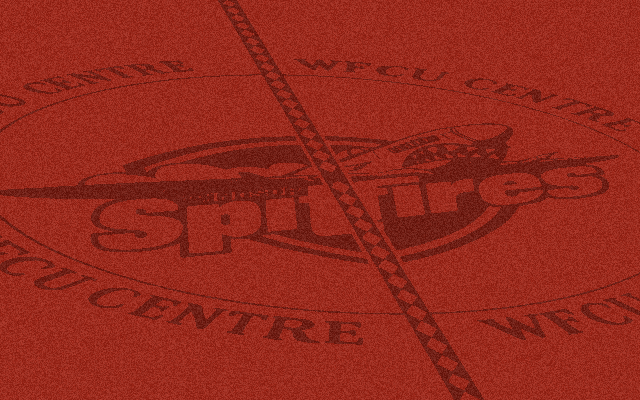 The afternoon didn't exactly begin as Windsor would have hoped. One game after having their 7-game win streak snapped, the Spitfires wanted to regain momentum. It took them a while but they got it. Josh Ho-Sang made the biggest impact as he was a part of Windsor's 6 goals. At the end of the day, the Spitfires rallied for a 6-5 win over the North Bay Battalion.
The Spitfires fought from behind for much of the game. It started early in the first. North Bay jumped out to an early lead when Brenden Miller's high; blocker-side shot beat Dalen Kuchmey. Windsor countered with a goal of its own, a little over 12 minutes later. Josh Ho-Sang dished off the puck to Steven Janes, and his shot found the back of the net. The Battalion swiftly regained their lead before the period's end following a turnover. Ben Thomson intercepted a pass inside the Windsor zone and his fast shot surprised Kuchmey. The Spits were down 2-1 after one.
North Bay continued its offense with a flurry of chances in the second. The Battalion forced turnovers that led to opportunities – and more goals. Barclay Goodrow made a little move in front of Kuchmey before banking the puck off the far post and in. Seconds later, the Battalion broke up a play in their zone and headed up ice. Dylan Blujus got the puck and fired it past the goalie glove side. The Spits retaliated with a pair of goals themselves. Ho-Sang worked his wizardry, skating out of his own end with the puck. He was too agile for the defender and scored while falling. Ben Johnson cut the lead to one after scooping up Ryan Foss' rebound and lifting it over goalie Brendan O'Neill. With two periods down, the Spits trailed 4-3.
Dalen Kuchmey recovered in the third, stopping 18 of 19 shots. He let in an early goal (a sharp-angle shot from Zach Bratina found its way in), but stayed sharp afterwards. That allowed the Spitfires offense to take flight. They fired back with three unanswered goals that put them up by a goal. First, it was Ho-Sang scored his second after letting a wrist-shot go from the circle that beat O'Neill. Next, Remy Giftopoulos found Eric Diodati skating in for a goal in close. Brady Vail then broke the tie when a rebound bounced right to his stick.
North Day's physicality quickly picked up and Windsor had to fight through some checks. Trevor Murphy took a few (uncalled) sticks to the face but toughed it out. He and his team shut down the Battalion's late onslaught and came out the victors. The Spitfires come back to beat North Bay 6-5.
Windsor's next game is Tuesday, February 18th at 7:05pm as the Spitfires welcome the London Knights. The game will honour the memory of Mickey Renaud.