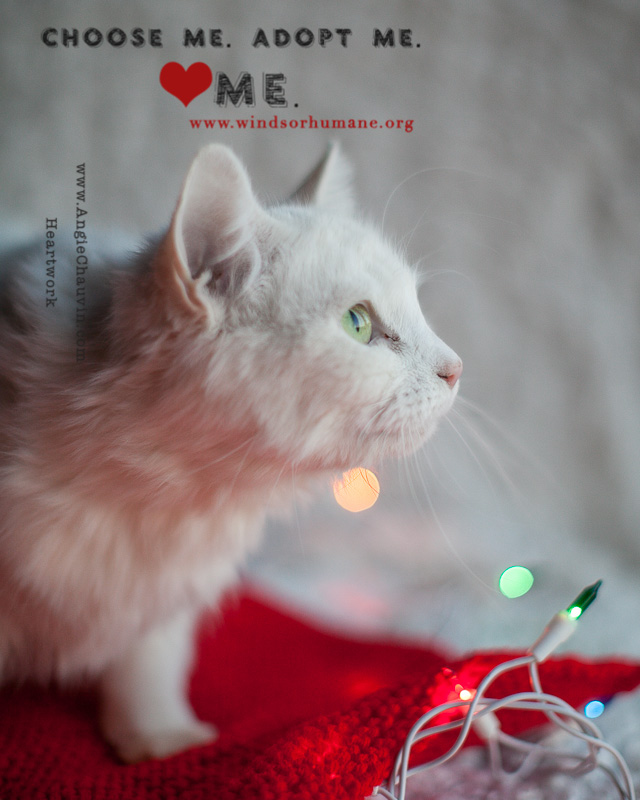 Written by the Windsor-Essex Humane Society:
Marshmallow is a cat as white, fluffy and sweet as her name. She is a true lap cat who loves to cuddle. Marshmallow appears to be deaf, but this doesn't slow her down. She's even very good with hand signals. If you're looking for a cat who is plain good company, visit one year old Marshmallow today.
Visit the Humane Society's website to find more information on how to adopt a pet!