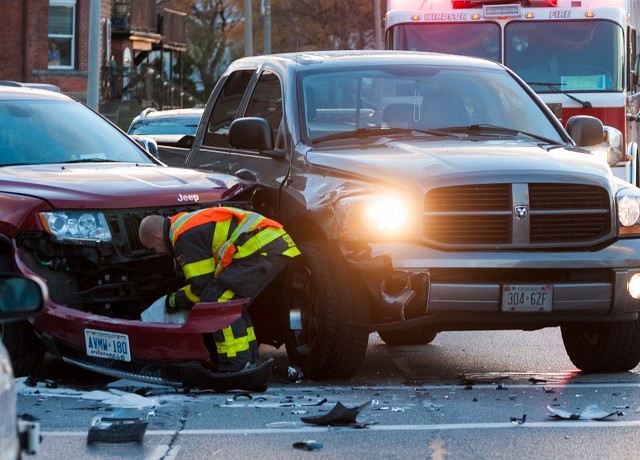 One person was taken to hospital after a two vehicle crash tied up eastbound traffic on Riverside Drive.
Firefighters and EMS were called to Parent and Riverside just before 5pm where a red Jeep and a grey pickup had collided.
Police closed the eastbound lanes of Riverside Drive and traffic re-routed down Chatham Street and Wyandotte.
A woman was taken to hospital with minor injuries. Police are investigating.