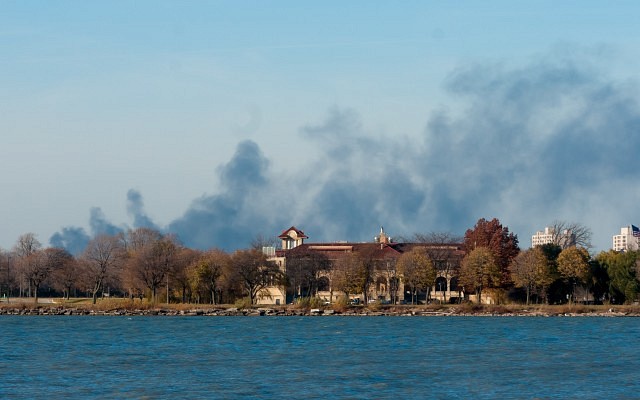 A major chemical fire is burning in Detroit and smoke is visible from Windsor.
Detroit firefighters were called just after 2pm to 13271 Mt. Elliot near Seven Mile Road.
Detroit Police say the fire is burning at Chemical Technology Inc. Toxic chemicals are believed to be burning inside the structure.
Police have evacuated a 3 block radius and have rated the incident as a Level-3 Hazmat – the most serious level of hazardous materials incidents.