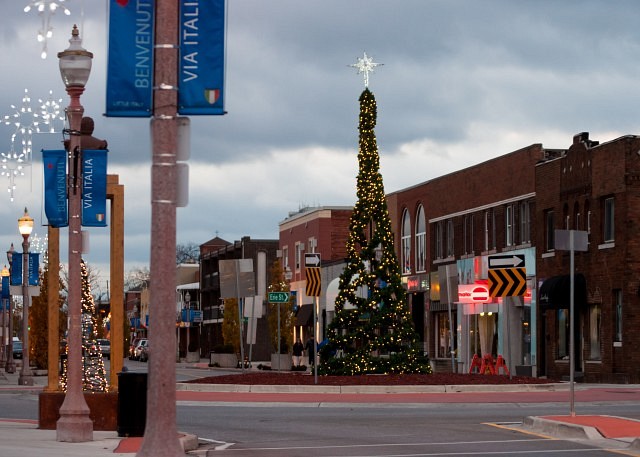 Organizers with the Via Italia Business Improvement Association have decked the halls of Little Italy.
For the third year in a row, volunteers set up a Christmas tree in the middle of Erie Street's roundabout at Parent Avenue.
The new roundabout was finished in 2011 as part of the street's "La Bella Strada" transformation.