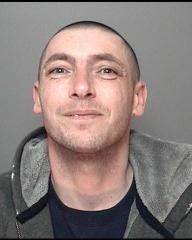 London Police have arrested a suspect in connection with last Friday's bank robbery on Ottawa Street.
40-year-old Dana Reardon, who was wanted in Windsor after police allege he robbed Scotia Bank on Ottawa Street, was taken into custody on an arrest warrant for Robbery and Breach of Recognizance.
Reardon was transported back to Windsor at 8pm last night and taken to Police Headquarters.