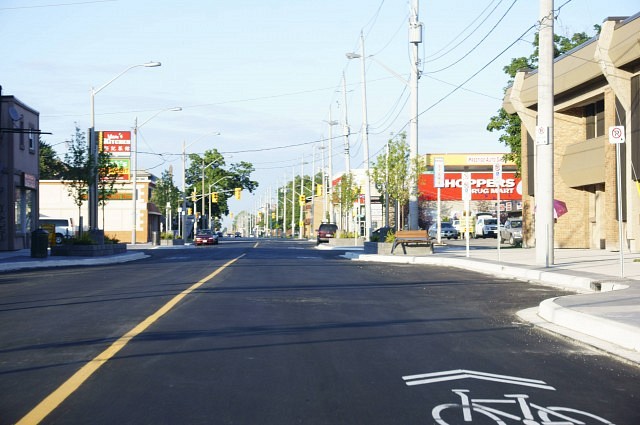 Over the weekend, a section of Wyandotte Street West reopened to through traffic.
The section between Bridge Avenue and Campbell Avenue had been closed since early May, as construction crews finished up the last section of the larger scale street scarping project of the street that started last year.
The entire stretch of newly paved road between Sunset Avenue and Campbell Avenue still needs to have the top coat of asphalt added, but no final date has been set for that.