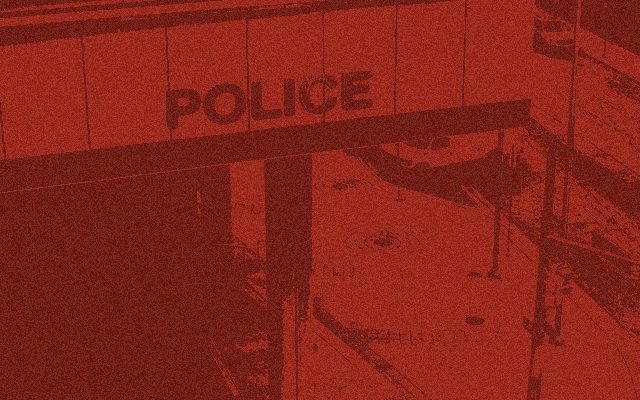 Windsor Police are investigating a case of fraud surrounding a man who claimed to own magazines.
The Windsor Police Financial Crime Unit received a complaint back in February from a local Windsor business that an employee of theirs had fled the country after completing an elaborate fraud.
A man using the name Patrick Kazarian, 41yrs of age, was hired to run a local magazine publication both here and in the City of London. Police say Kazarian represented himself as the owner of both magazines and set up various loans with businesses in the Essex County area duping them into believing that they were in fact investing into the magazines. Police report Kazarian initially paid back some of the investors but in reality was kiting money from one investor to the other. It's reported that Kazarian went as far as telling investors if he defaulted on paying back the loans that they could take over the business he represented.
Investigators have determined that Kazarian in fact had no ownership of either business and had no right to assign property to the lenders if he defaulted. Police say Kazarian was in fact a fictitious name and he had a fictitious background that fooled many people.
According to police, the real person was Patrick Tarverdian-Conaraky who had fled the United States in 2006 after a fraud conviction in Virginia. Tarverdian-Conaraky surfaced in the United Kingdom after that and arrived in Canada 2010. They say Tarverdian-Conaraky is a Swedish Citizen of Iranian descent.
It's reported that Tarverdian-Conaraky fled Windsor on February 11th stealing a co-workers car and drove to the Swedish Embassy in Ottawa where he was granted a temporary passport. He quickly booked a flight from Ottawa to Toronto and then Toronto to Manchester, England with a connecting flight to Stockholm, Sweden.
Tarverdian-Conaraky is believed by police to have intentionally not made his connection to Stockholm and the most recent information has him living under another name in Liverpool, England.
Windsor Police report that Tarverdian-Conaraky has bilked Windsor business out of $215,00.00 and possibly substantial more as it is believed there are more victims that are unaware that they were bilked out of money.
Investigation by the Windsor Police Financial Crime unit has shown that Tarverdian-Conaraky has utilized 39 different names. Tarverdian-Conaraky resided in various locations throughout the United States prior to arriving in Canada.
Several arrest warrants have been issued for Tarverdian-Conaraky, Fraud Over $5000.00 and Theft of a Motor Vehicle.
The Financial Crime Unit is requesting that anyone having information on Tarverdian-Conaraky or that may be a victim of his elaborate scam to contact them at 159-255-6700 x4330 or Crime Stoppers at (519)-258-TIPS (8477).