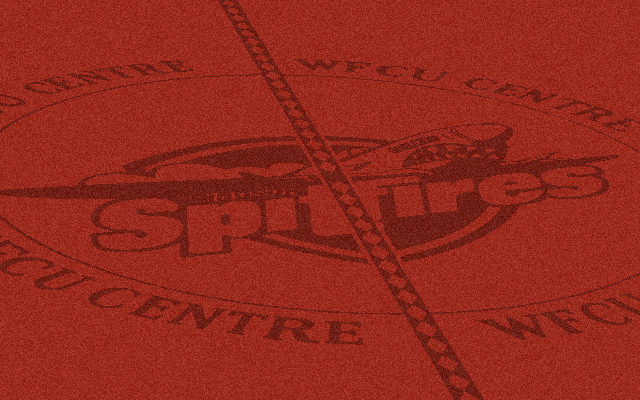 The Spitfires are flying again. Coming off a big weekend – earning five of six points – Windsor was back to work tonight. They had no problem handling the Mississauga Steelheads. For the second straight home game, Jaroslav Pavelka earned the game's first star. He stopped 32 shots, while Alexander Khokhlachev scored the game-winning goal to lead the Spits to a 2-1 victory over Mississauga.
The first period didn't begin on the right skate for Windsor as Patrick Sieloff took the game's first penalty just 37 seconds in. Mississauga had the early pressure because of it, but it was Windsor scoring first. Past the midway point of the period, goalie Tyson Teichmann left the puck behind his net. Emerson Clark sped in and quickly threw a pass out front to Sam Studnicka. He beat the out-of-position goaltender to give his team the advantage. The Steelheads came close to tying the game towards the end of the period, but the Spitfires held the 1-0 lead after 20 minutes.
Early in the second, just like they've done in most of their recent games, the Spitfires gained more ground. Khokhlachev had the fans cheering "DA!" after him and his line mates were rewarded for their efforts. Khokhlachev received a pass and sent one to Alex Aleardi. Aleardi, all tied up by the opposition, displayed his athleticism by kicking the puck back to the Russian star. Khoklachev's fast shot could not be stopped by Teichmann, and the Spits went up by two. Pavelka proved that he wouldn't back down against the Mississauga offense after making a huge save. One-on-one, in close, he was almost beat. As the puck went in the air, and as he was lying on his side, he snatched it with his glove before harm could be done. At the other end, Khokhlachev almost made it 3-0 after his shot rang off the post and echoed throughout the arena. The Spits were outshot 18-6 that period, but those numbers didn't matter to them. It was the 2-0 score that was important.
Like much of the previous two periods, opportunities were exchanged at both ends of the ice. In the end, those chances favoured Mississauga when the lead was cut in half. Players raced for the puck behind the Windsor net, but it was Riley Brace who beat Trevor Murphy. Soon after, he fed a backhand pass to the front of the net to Sam Babinstev. He made sure the puck made its way in and celebrated with his teammates. Mississauga made for a heart-racing finish when they pulled the goalie. Just as they've done nearly all night though, the Spitfires kept a strong defense and shut down the Steelheads. Windsor skated away with another victory, defeating a tough Mississauga team 2-1.
The Spitfires are back on home ice on Sunday when they take on the Sarnia Sting at 2:05pm.