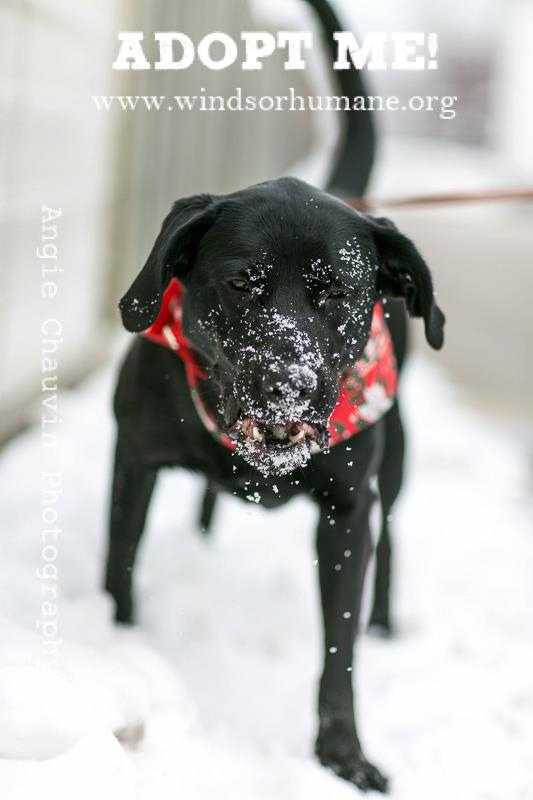 Written by the Windsor Humane Society:
Sweet and friendly Gladys has been waiting a long time for her forever home. She's a wonderful three year old lab who's great with kids and other dogs. Come visit this fabulous dog today!

Photo courtesy of Angie Chauvin Photography.
Visit the Humane Society's website to find more information on how to adopt a pet!