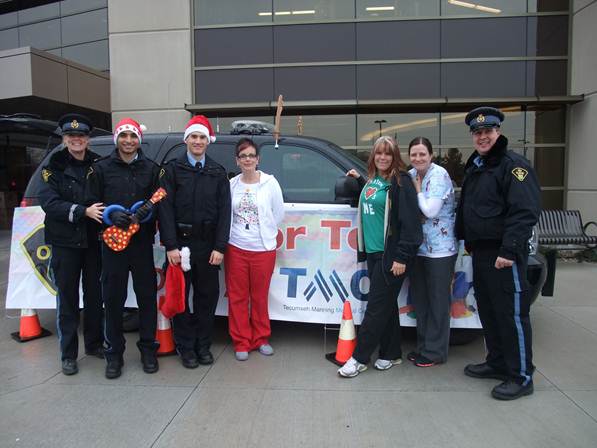 This past Friday, the Tecumseh Medial Center and the the and the Essex County OPP Auxiliary Unit held their first annual Toys for Tots Drive.
Organizers say that there was generous donations of the Medical Staff at the facility as well as patients, $5000 worth of toys and cash was raised.
All toys and cash will be donated to the Windsor Regional Hospital, Sick Children Unit during the Christmas season, and throughout the year.