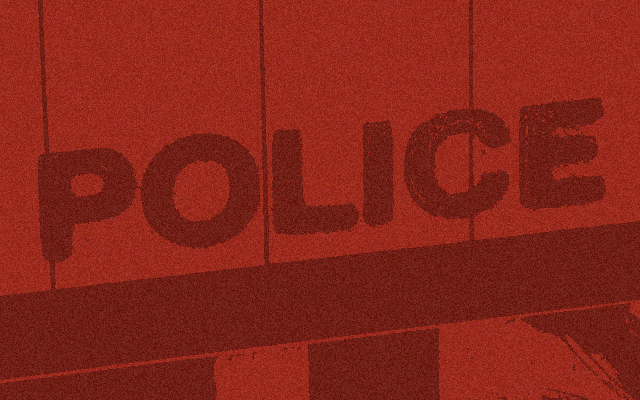 A Tecumseh Man is charged after he caused an accident and then nearly ran over a police officer.
Police say it all started just after 11pm Monday evening, when they were called to the intersection of Wyandotte Street East and Devonshire Road.
When police arrived they were told that two vehicles were involved and that one of the drivers was experiencing neck pain. A 23-year-old driver of a 2001 Oldsmobile was being treated by EMS on scene. EMS directed officers attention to an orange Ford Mustang indicating that it was the other vehicle involved.
The Mustang was situated at the intersection of Wyandotte Street East and Devonshire Road facing South. Officers approached the Mustang on foot and tapped on the driver's side window of the Mustang. The engine of the Mustang suddenly revved loudly and the tires began to spin, and the vehicle fishtailed as it accelerated forward.
The officer on the driver's side of the vehicle narrowly missed being struck and had to jump out of the way.
The vehicle continued to flee the scene South on Devonshire with its tires spinning loudly. Officers returned to their cruiser and attempted to catch up to the vehicle. A broadcast was made alerting other police vehicles in the area about the fleeing Mustang. Police caught up to the vehicle in the area of Niagara Street and Argyle Road, after it stopped when police activated their emergency lights.
The driver's window was now rolled down as officers approached the vehicle, and could smell an overpowering odour of freshly burnt marijuana emanating from the vehicle. Police told the 20-year-old driver of the Mustang that he was under arrest for Dangerous Operation of a Motor Vehicle and Failing to Remain, but police say that he driver was not responsive. He sat in the vehicle staring forward. Officers had to turn the ignition of the vehicle off and then placed the male in handcuffs. He was also advised that he was going to be charged with Impaired Operation of Motor Vehicle by Drug.
EMS was requested by officers to attend their location for a medical assessment, as the driver was having difficulty standing. When EMS arrived, the driver refused medical treatment, and he was transported to police headquarters, where police said he was having difficulty remaining awake. An ambulance was requested and he was transported to Hospital. Police will be seeking a warrant to have a sample of his blood screened for the presence of drugs.
Police say that their investigation revealed that the Oldsmobile was South on Devonshire and was stopped in traffic. The Mustang struck the Oldsmobile from behind. The driver of the Oldsmobile was transported to hospital suffering from neck pain. He was treated and released.
A 20-year-old Tecumseh man is charged with Dangerous Operation of a Motor Vehicle, Fail to Remain at an Accident, and Impaired Operation of a Motor Vehicle by Drug.