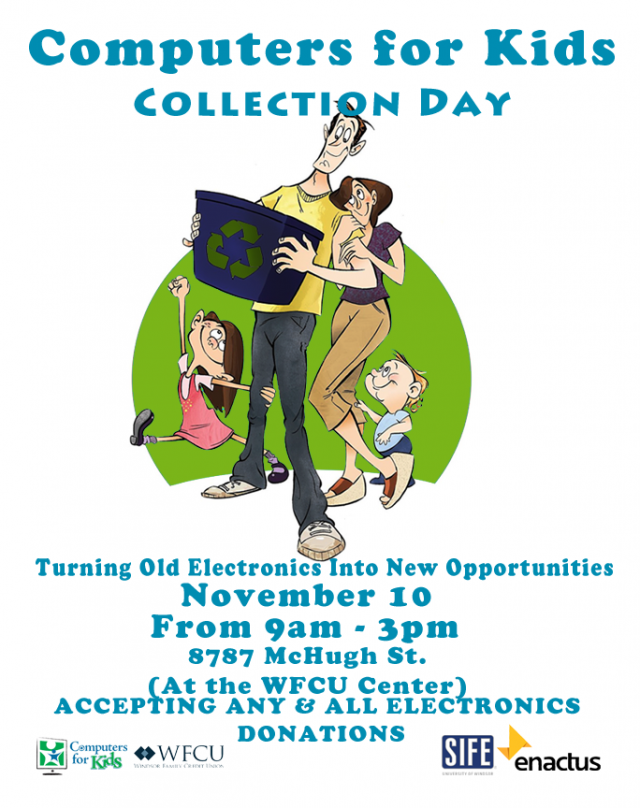 Enactus Windsor and Computers for Kids are collecting old electronics for donation this weekend at the WFCU Centre.
Computers for Kids plans to "turn old electronics into new opportunities".
You can drop off computers or any type of electronics at the WFCU Centre, 8787 McHugh Street, between 9am and 3pm this Saturday November 10th.