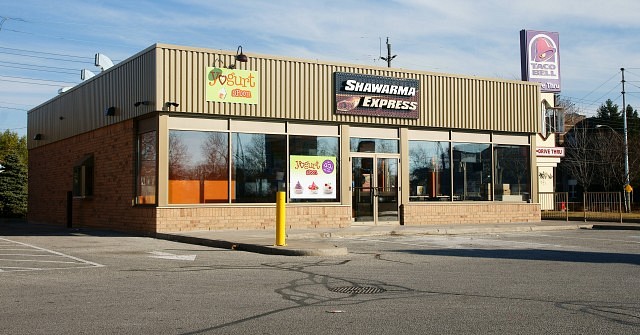 One year after being gutted by fire, Shawarma Express has been rebuilt on the corner of McDougall and Tecumseh Road East.
The restaurant burnt down on November 22nd 2011 and was torn down this past June. Construction started soon after.
The new restaurant looks almost like the old, and is set to open in days.