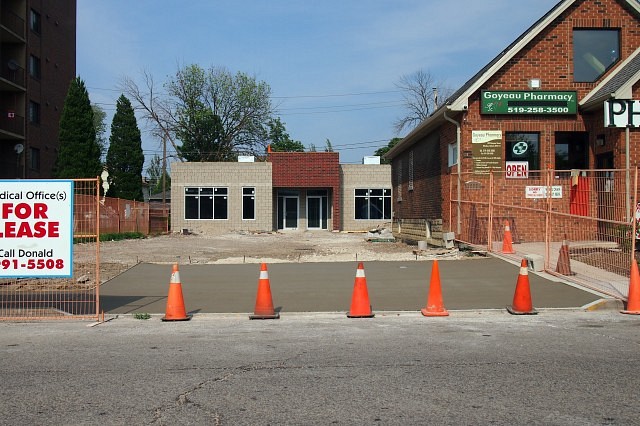 Construction crews are putting the finishing touches on a new office building located across from Hotel Dieu on Goyeau.
A long-abandoned home which sat on the site was demolished and work began in late April on the new building.
The land where the house sat will be used to construct a 10 car parking lot.