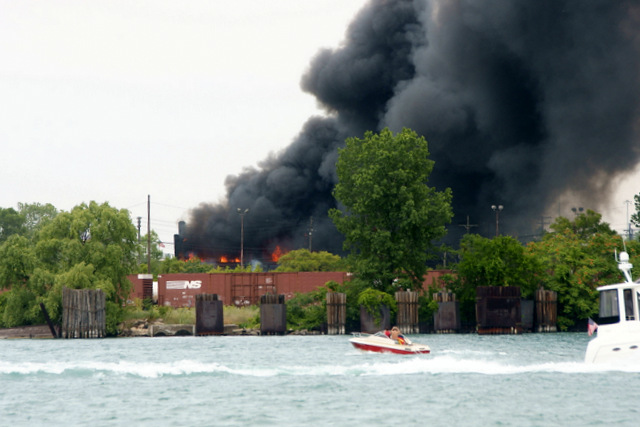 Detroit firefighters are battling a major blaze at an abandoned storage facility near the Ambassador Bridge west of Downtown Detroit.
The fire started minutes before 4pm at the vacant Don Miller Land Storage Company on Fort Street.
Smoke is blowing over Windsor and it is unknown at this time if it is toxic however the smell on the Riverfront is of burning plastic.