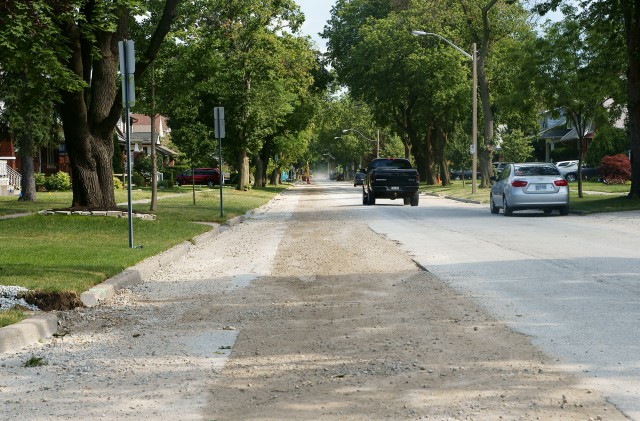 Construction has started on Lincoln Road in South Walkerville between Tecumseh and Ypres and the road will be completely redone by the end of the season.
Crews are finishing up on watermain installation at present.
The full reconstruction of the existing street includes paving adjacent residential leadwalks and driveways, the reconstruction of the existing watermain including the transfer of existing water services, the restoration of boulevard areas, new curbs and fresh asphalt.