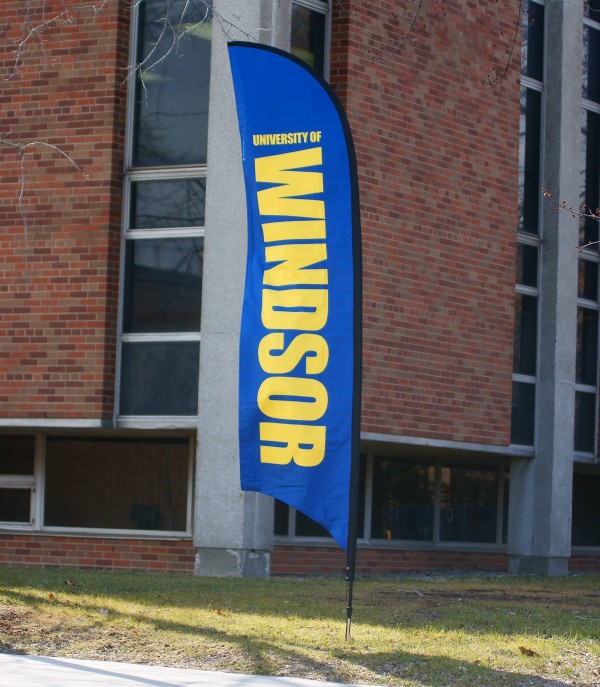 University of Windsor president Alan Wildeman issued this memo to the campus community following up on the multi-stabbing outside the CAW Student Centre early Friday morning.
In the early morning hours of Friday, March 9, some very serious events unfolded near the north entrance of the CAW Centre that resulted in one student, one off-­duty employee and one other young man being stabbed.

It is remarkably good fortune that all injuries were treatable. On Sunday afternoon we learned that the suspect involved in the altercation had turned himself in to the police. The sequence of events that occurred was shocking and highly unusual for our campus.

On behalf of the University community I would like to acknowledge the tremendous co‐operation and teamwork of those who have and continue to assist in handling this situation.

During those early hours on Friday, quick-­thinking bystanders activated the emergency call button on the blue pole located just north of Memorial Hall. Our Campus Community Police were first on the scene. They contacted Emergency Medical Services (EMS) and Windsor Police, who quickly arrived.

Campus Community Police were immediately involved in Windsor Police Service's investigation and they continue to work closely with them. Campus Community Police do an excellent job of maintaining the safety of our community, and help ensure the low crime rate on campus.

Their close collaboration with the EMS and Windsor Police is something we all value and benefit from.

Friday morning, we immediately took action to work with the people who had been directly affected by the incident. While the suspect remained at large, campus police officers were posted at the residence where one of the people involved in the incident lived, to ensure the safety of that building.

I'd like to thank Residence Services for their immediate assistance and for their contribution in helping to maintain the safety of our students. Counseling is being offered to all those who were involved in the incident to ensure they receive the help they might need.

I also want to thank the University of Windsor Student Alliance (UWSA) for their excellent response to these events, and for their decision to immediately close the Thirsty Scholar until further notice. The staff from the pub are also to be commended for their co-­operation with the Windsor Police investigation.

I have asked for a review of the policies in place to ensure the safety of our students and the campus. I am pleased that as part of this review the UWSA will be working with us to consider the future of the Thirsty Scholar.

The University of Windsor prides itself on its strong sense of community. I would like to thank everyone on campus and those emergency personnel who came to our assistance for their co-­‐operation and compassion during this difficult time.

Most deeply, I would like to express our best wishes for the quick recovery of those who were injured.