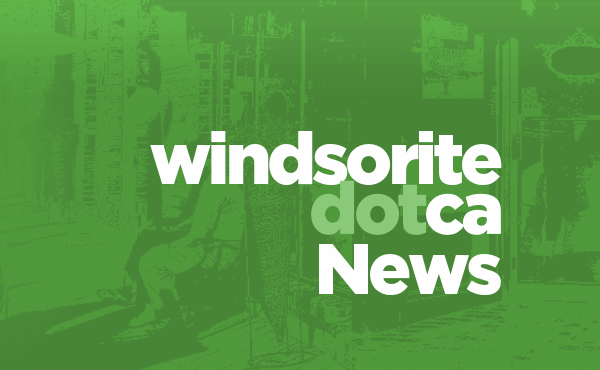 Windsor Police have two young people in custody who are facing a number of charges after a rash of purse snatchings in the downtown core spanning a seven-day period.
Police report that the string of snatchings started on January 16th at 2:40pm when an 89-year-old female was pushing a grocery cart loaded with groceries through the parking lot of the Food Basics Store located downtown with her purse situated in the cart.
As she was walking, two young males – one black and one white ran toward her and grabbed her purse from the cart. Both males then ran northbound through the lot but escaped the area prior to police arrival.
The victim's purse was not recovered.
The next evening at 7:15pm on January 17 th a 65-year-old female was walking to the bus stop on Ouellette at Elliott Streets after grocery shopping at the same Food Basics Store mentioned above. As she reached Elliott Street near Dufferin Street a young black male ripped the woman's purse from her arm causing her to fall to the ground.
The suspect fled the area prior to police arrival but the woman's purse was recovered inside the Windsor Public Library a short time later.
At 4:45pm on January 20th a 75-year-old woman was walking through the Downtown Mission parking lot in the 600 block of Victoria when a suspect ran up from behind her and ripped her purse off her shoulder. A witness in the area observed a black male and a white male running from the area. The purse was recovered shortly after in the 500 block of Victoria minus its contents.
The final incident occurred at 2:10pm on January 22nd as a 65-year-old woman was walking through the rear parking lot of the Windsor Public Library off Dufferin Street when she was approached by a young black male who grabbed her purse from her shoulder.
The woman resisted and was able to hold onto her purse while the suspect was scared off by a passing witness who yelled at the suspect. Witnesses to the incident advised officers that they had seen the black male suspect join up with a white male before entering the rear doors of the library.
Investigators obtained surveillance video in the area which led to the identification of the two suspects involved in the four incidents.
This past Monday morning, officers attended the Salvation Army located at 355 Church Street downtown and arrested a 17-year-old young person without incident. Later that afternoon officers attended a residence in the 2500 block of Cabana Road and arrested a second 17-year-old young person without incident.
As a result, two 17-year-old males are each facing charges including three counts of robbery and one count of theft. Their identities cannot be released as legislated by the Youth Criminal Justice Act.