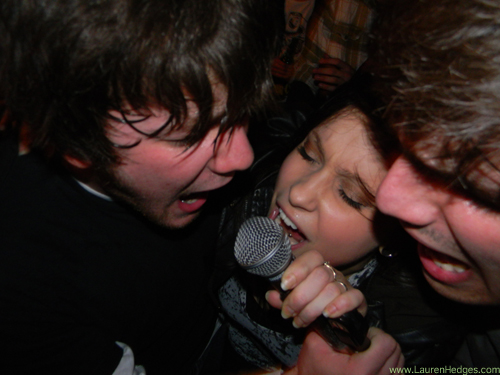 One of the best parts about shows in Windsor isn't the bands that we have play, (although both local and touring acts that we get into our venues are always a great time) but the people who come out to see the bands. They really make the show, and the ones that I always enjoy most are the shows where the audience is as into the music as the bands themselves.
This time it was three pop-punk bands at Phog and an all ages crowd that made for a spectacular Sunday night.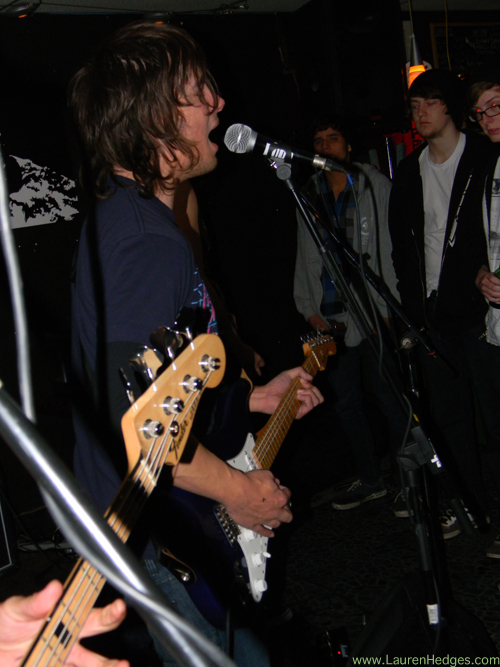 The show kicked off with The All Night from Winnipeg, a four-piece playing jumpy tunes with a smattering of gang vocals throughout. Every head in the place was bobbing to the upbeat and energetic tunes as the guitars crunched and vocals with just the right amount of angst wailed through their set.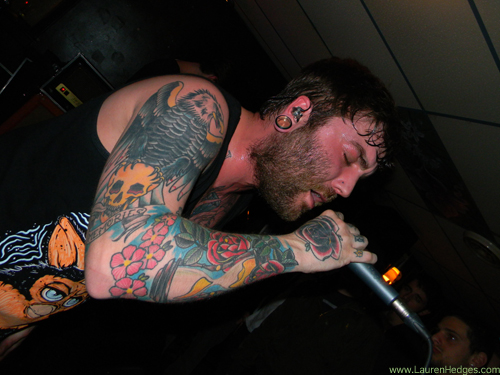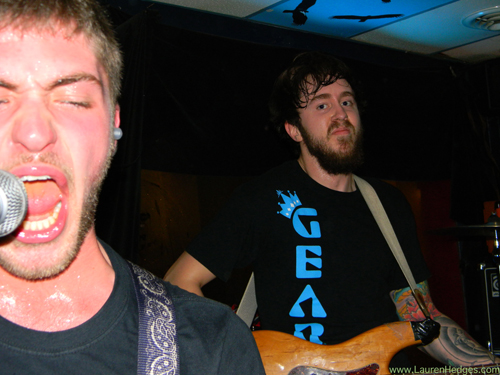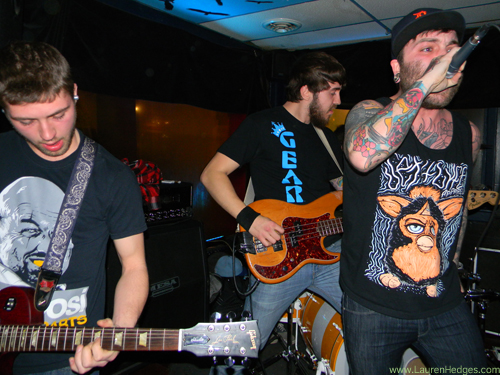 The next group was one a number of patrons were excited for, as with Everyone Everywhere came the return of a Windsor native in their vocalist Drew, back in town for the first time in over 5 years.  But even for those unfamiliar with the band or the history of it's members, they were swiftly caught up in the current of fast and fun punk rock. Everyone quickly picked up on the choruses to most songs, and whenever he ventured into the crowd the vocalist was attacked by fans eager to join him in the singing. The performers were obviously enjoying themselves as much as the audience,  jumping around and egging everyone on. The impromptu "Fresh Prince of Bel Air" rap that had everyone in the place screaming was a highlight of the set.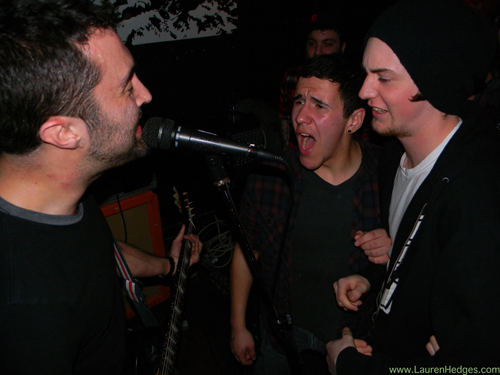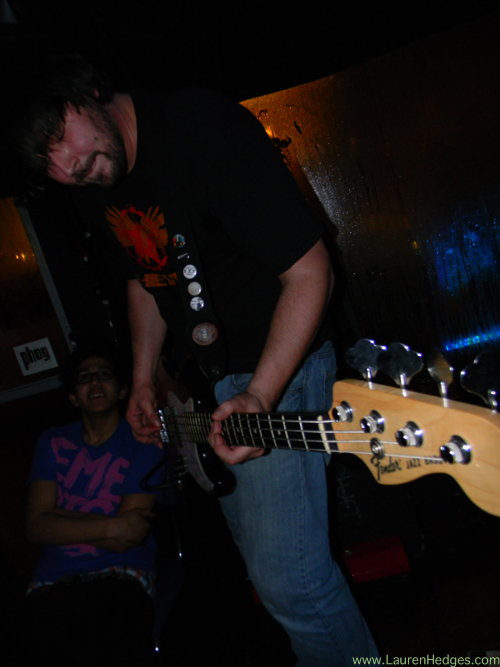 To close out this early show, Windsor favourites Shared Arms took the stage, although the crowd was just as much part of the band, with a mic that as taken over and used purely by those meant to be spectators. Every person in the place seemed to know every word to every song, and it was awesome. There is of course a no-moshing policy at Phog, but that didn't stop the skanking and general movement  (and maybe a little bit of moshing) that everyone was determined to make happen. It was all in good fun, of course, with everyone trying only to be heard above everyone else and enjoy the music as best the could. To anyone unfamiliar with Shared Arms or Blurt (the band previously comprised of two thirds of the Shared Arms members) the music is fast with just the right lack of polish, distinctive vocals that you either love or detest right off the bat, buzzy guitars and an all around sound that makes you want to simultaneously skateboard, jump up and down, and grin like an idiot. Minus the skateboarding, that's exactly what everyone in Phog was doing last night.